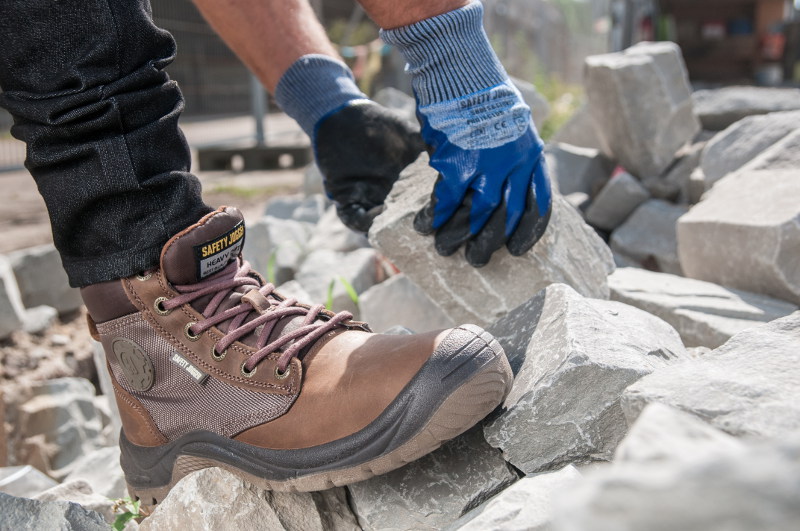 Lightweight work boots: every construction worker knows it's important to stay fully protected during the work day and what a relief it is after coming home from hours of standing up to finally take off those hefty work boots. If you feel like this is your case, you're definitely in need of some comfortable work boots. Lightweight work boots enlighten your work whilst staying fully protected, without a doubt. Safety Jogger offers high-quality, lightweight work boots to keep the pressure off your feet and therefore strengthens your ankles and lower back.
So what makes a lightweight work boot? Every vital element in a lightweight work boot, the protective toe, outsole, midsole, upper material, lacing hardware, linings, insoles, .. contributes to the final weight of a work boot. While all of these can be various materials, the weight of a lightweight work boot is usually determined by the toe, midsole and outsole materials.
A composite toe cap is key in order to have a lightweight work boot. Lightweight work boots don't use metal to protect the foot from impact, instead they use composite materials like plastic, Kevlar, or super lightweight carbon fibre to fulfil the ANSI/ASTM safety requirements. Because composite toe caps are completely metal free, it obviously makes work boots lightweight but also more comfortable in comparison to a steel toe.
Do you need advice or do you have a question about our lightweight work boots? Don't hesitate to contact us right away, We're social!