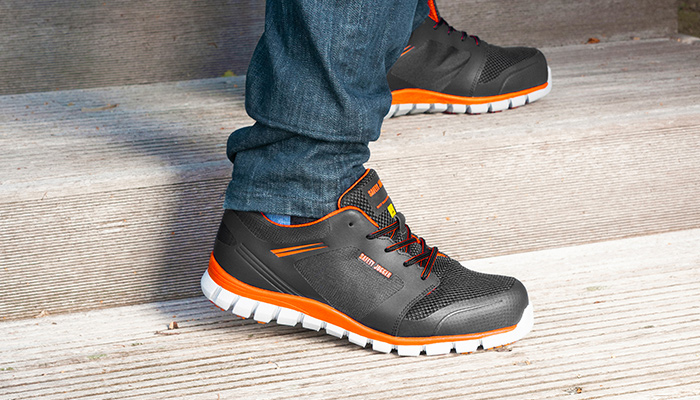 As a safety shoe company we have to take a number of factors in account. Slip resistant soles however are one of the most vital elements in safety footwear, also according to the EN ISO 20345 standard every safety footwear must have at least one type of slip resistant sole.
Slipping, tripping and falling are the main causes of accidents on the work floor. They often cause serious injuries to installers, construction workers, plumbers, oil workers and ambulance personnel. This leads often more than three days of absence at work.
Safety Jogger offers a wide selection of shoes with an outsole that exceeds the generally applicable European slip resistance standards by far. As a result, you minimize the risk to trip or slide on a slippery surface.
Working together with Shoes For Crews, an industry leader in safety thanks to their revolutionary slip resistant soles, enables us to manufacture the best of both worlds in a safety shoe.
Do you need advice or do you have a question about our waterproof work boots? Don't hesitate to contact us right away, We're social!